USS Seattle (AOE-3) Veteran's Association


Ships Crews of 1969 - 2005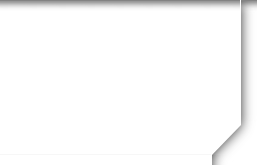 Message Forum
Welcome to the USS Seattle (AOE-3) Veteran's Association Message Forum.
The message forum is an ongoing dialogue between shipmates. There are no items, topics, subtopics, etc.
Forums work when people participate - so don't be bashful! Click the "Post Response" button to add your entry to the forum.
The forum is also a good place to post messages to share rides and or rooms for the reunion. This reduces the costs and our desire is it helps more shipmates attend the reunion. So if you would like to share a ride or room expenses just post it here in the forum ad othesrs can answer.
| | | |
| --- | --- | --- |
| | | |
04/30/12 01:35 PM
#1

from Frederick S. Holbein II :

I recently saw a posting;

Action in the Gulf of Sidra (1986) in Wikipedia.

I'm a little miffed here. It lists the USS Detroit (AOE-4) as the replenishment ship that crossed the line of death. I'm pretty sure that it was the Seattle as I was a member of the crew under Capt. Frost. He had an inside track w/the pilots and we had photos and film footage in like 4 hours. Is my memory gone? I thought the Detroit was late getting there as she had another one of her numerous break downs.

Can someone help me?


05/22/12 09:03 PM
#2

You are correct
02/01/13 01:51 AM
#3

You are correct, I was onboard the USS Donald B. Beary (FF-1085) there at that time.
01/08/14 11:24 AM
#4

On some of the other FaceBook USS Seattle sites, I see talk about wanting to get together with shipmates. The people in California want a get-together in California, the East Coast sailors want it on the East Coast. Why not use our Veterans Association Reunion in Pensacola, September 3-7, 2014? It's half-way to both coasts. There's always a mixture of Plank owners and 'near the end' sailors who attend.

Although the Association was started by Plank owners, we encourage the younger sailors to join in and get active with us. We have a great SHIP'S STORE, and always arrange memorable yearly reunions. How many people can say that they have been onboard the USS Cole (and their Hall of Heroes)? Or, on a Trident Sub Base? Or gotten onboard an actual Vietnam Riverboat? These reunions are truely unforgetable! And, the activities are family oriented, so you can plan your vacation with your family with us!

For Pensacola, home of the Blue Angels, we are working on gaining access to a bank of Navy F-18 flight simulators!!! Also, getting onboard a floating WWII submarine! So, start making plans TODAY to join your shipmates in Pensacola for the 6th USS Seattle Veterans Association Reunion, September 3-7, 2014.

Earl Boutell, EN3

A Division, Plank owner
01/09/14 09:00 AM
#5

Speaking of USS Detroit breakdowns - when Seattle went into dry dock in 1974, Detroit was on station in the Med (she relieved us) and during a CC drill in the forward fireroom; she had a firebox explosion that crippled a boiler. I was asked to fly over to the Med and assume duties in one of the firerooms as a BT Petty Officer.

Now I hope that no one will be offended but Detroit's engineering spaces were as fouled up as a football bat and I still remember the night when the after fireroom lost the load on both boilers and the ship went dead in the water - no power and even most of the emergency lighting didn't work.

Now you need steam / electrical power to run pumps and blowers and we had nothing but the one thing we did have was wood from the damage control lockers that is normally used for shoring, etc..

We built wood fires in one of the boilers to raise just enough steam to start pumps and blowers turning and all this took about 14 hours to accomplish. I did my three months in Detroit and couldn't wait to get back where I belonged - in Seattle. The moral of this sea story is that any time you stick your neck out by volunteering; be prepared to get it chopped off.

Richard Tekulve

B Division Snipe 1972-1975
03/01/14 07:25 AM
#6

1 March 2014, Shipmate Frankie Wayne Lefler (69-70) was laid to rest in Covington, VA. I am proud to say that I have the honor of officiating over his internment. As it should be one shipmate caring for another.

Doug Hollenbeck, rpcdeh@yahoo.com
03/04/14 10:45 AM
#7




Ray, being a very likeable and dilligent person asked that I update my profile. This is probably not the form he wanted me to use, but I have not seen this before, and I will be sure to check at least once a month in my learning more about our 800' home away from home.

I need one question answered? Am I reading today's Navy correctly in that all replinishment ships are not under the United States Navy, or they filitered that obligation to a Corporation? yea, they can save a few $, on hair cuts, a little bit on laundery, but everything else in my mind is same as our 'constant steaming' 1972-1974.

I would also like to share with you something that has always been with me since my days in the Navy. In my case, a young boy from Alabama meets and makes a few friends in boot camp, 6-8weeks later these friends are gone. Christmas of 1972 was onboard the Seattle, once again you begin making even better and longer lasting relationships with shipmates, only to see these friends leave at different 3-6month segments as they return home or continue to grow their barnacles as regular Navy. Guys, inside it hurt........... After a while, I asked myself, "is it worth it" to make good friends knowing they and eventually myself were leaving......... still hurt, still in the back of my mind, and in my heart. The 'old' gang at home upon return where looked at as preschoolers.

And yes, the Seattle played a part in the "7 day war". Computer told me someone had to send the Syrian's water? Not sure if that was us, but after being called off leave 'word of mouth', ASAP, and waking up, out on the port deck, seeing land, I asked that famous Indian request, "wer did fuk awe we", and the reply was Turkey. Can anyone confirm this?

The economy is looking better, - RIF, once again. My prayers for them.

Paul Carr, Somerville, Al
03/07/14 07:32 AM
#8

Paul,

The Seattle and her immediate sister ships, the Sacramento, Camden and Detroit were Sacramento Class fast combat support ships. All four were decommissioned in the mid 2000's. In the mid 90's four Supply Class fast combat support ships, the Supply, Ranier, Arctic and Bridge were built. All were USS ships and were designated as AOE's and carried a compliment of about 600 military personel about the same as us (Seattle). In the early 2000's all four were decommissioned and immediately (usually the same day) reassigned to Military Sealift Command (MSC). They were now USNS ships (still owned by the Navy) and designated as T-AOE's. Their compliment now consists of about 60 military and 180 civilian personel. All four are still in service today.

MSC is a Navy organization that oversees replenishment, transport and repair ships and are sailed by a minimal military crew and civilians. If you happen to see a ship with blue and gold rings on their smoke stack... they are MSC (USNS) ships.

Hope this answers your question about civilians running ships. Not sure if I want these guys cutting my hair!!!

Rich Toma

440-669-9615
03/08/14 10:04 AM
#9

Thanks Rich, good update...
03/08/14 10:48 AM
#10

Don't for get if you want to share expenses for the reunion post a note here in the forum.

Ray
03/09/14 11:23 AM
#11

The new USNS AOE's bear the same AOE class name and look similar to the Sacremento class AOE's but do not have near the same operational capability. Sort of like comparing 45 caliber pistol to a BB gun! The turnover of the new Supply AOE class to USNS did save Navy a ton of money but you usually get what you pay for and in this case we did.

The Supply class was built with more economical gas turnes which limited top speed to 26 vs 33 for Seattle. Supply class only has 5 mil gals of fule product vs 9 million gallons in Seattle. Ordnance storage is only 1800 tons vs 3000 tons in Seattle. FFV, gas, water and dry product storage were similarly reduced.

During turnover to MSC, the Supply class was further emasculated compared to Seattle. A number of rigs were decommissioned, all weapons systems were removed (Nat Sea Sparropw Missle, CIWS, 25 MM guns, AN/SLQ32, Decoy launches, Nixie) , CIC was essentially removed. Additional features removed or signifcantly reduced in scope to support a smaller civilian crew included leisure and community facilities, medical and dental doctors, barber shop, work shops, laboratories and test areas.

Obviously a total crew of 235 cannot do what a crew of 650 can do, particularly when civilians work union rules, overtime restrictions and rest periods, so the ability of the MSC ship to sustain long periods of replenishment ops is nil. Basically the new class is a one shot deal and then must rest.

Also important is the Navy lost a signifcantly ability for the United States to showcase commissioned US Navy ships forward presence. All Sacremento class ships and Supply class ships before turnover represented the Navy and US well overseas, usually hosting diplomatic events, providing volunteer charity work and interfacing with foreign military. Many a foreigner gained new appreciation for the US during such visits. The turnover to MSC also significantly degraded capability for humanitarian aide which takes all the things a large crew can provide and especially food, water, medical, engineering and boots on the ground.

Of course our navy is a shadow of its former self and programmed by the current administration to get even smaller so the need for logistics capability is similarly decreased.

But it was a wonderous thing to have served on Seattle as a Battle Group Logistics Coordinator (BGLC) with a great crew keeping her going for extended days, carriers lined up to port and CruDes lined up to starboard, rigs flying, helicopters landing every minute, Romeo going up and down as we fed them bullets beans and oil until they couldn't take any more!

Take pride in your service that you were once part of what is no more!

Craig Honour

Captain 90-93
03/09/14 01:04 PM
#12

Craig,

Great article. This exactly what I am looking for to add to my book.

Thanks,

Rich Toma

If anyone else has any other facts or info... please let me know so I can include it.
05/19/14 09:25 AM
#13

Paul Carr Asked that this message be posted:

I'm not sure I'm using the web site correctly, but I wanted to "thank" the cooks aboard the USS SEATTLE.

The food was excellent, I mean every meal was great. Of course my favorite was Friday as I was an onboard sailor while a lot of people may have left early on Friday when approved.

The Friday lunch the best I can remember was: broiled flounder, macaroni and cheese, fried shrimp, fried oysters, oyster stew, and fries. I learned to love oyster stew due our Friday lunch.

I will not make the Pensacola reunion. Health issues are getting worse; arthritis, diabetic, copd, and too much CNN.

For those that make the reunion and might enjoy a sidebar lunch one of the best wholesale seafood houses in the USA is in Pensacola. It is called Joe Patty's. Also a very reasonable priced seafood restaurant is The Original Point, Innerarity Point, Fl. It is stardboard turn before you get to the Perdido Key Bay bridge. Good seafood, and of all things. they have a mullet specialty dinner that is cheap and good. I would suggest Joe Patty's for a beach-side seafood boil, but only if there is time in the schedule. For stayovers: Potofino,Pensacola is not directly on the beach, (has a ramp to the beach)360degree ocean views and is somewhat reasonable in price, but has a lot of amenities and is fancy. The Perdido Sun on Perido Key is very reasonably priced, right on the beach but beware...... it is staked out by the LSU tigers. If you do decide to stay over, I would suggest anywhere on Perdido Key, Fl. Tom Nutt, your wife said she needs a week or two in the sandy beaches of the Panhandle of Florida. Prices are still down on the panhaFndle Tom...they have been trying to develop Marina Village, Freeport, Fl., since 2004, to no avail; 15minutes from public sandy whie beaches, but on a bayou with Marina and boatslips. ya'll have fun. Paul
05/20/14 09:23 AM
#14

during the 73 mid east crisis we generally cruised back and forthe just east of Cypris for 62 days.

paul, i'll pass that message about the beachs onto my wife, maybe i can get her interested.

as far as the uss detroit breaking down all the time it was because they didnt have our engineering dept headed by the beloved Andy Anderson.

quarter master tom
09/25/14 11:42 AM
#15

This may not be the right place to post this..but just wanted to say hello to all former members of the crew of the SEATTLE. Since I had the pleasure of being on her first crew ( just months short of being a plankowner ) I would like to say " YOUR WELCOME" to all of those who came aboard after 1973.

We broke her in....made her ready for your time aboard...if she broke down...you didn't have REAL food to eat...or...if you got extended overseas....IT IS NOT OUR FAULT! HAH HAH HAH!

We were extended every single time we left Norfolk....sometimes for 6 months !!!

But..seriously...while my time aboard ( March 1970-July 1973 ) was an AWESOME experience, I have to thank ALL of you as crew members when I was a civilian for YOUR service to the Navy and USA.

Kenn...Former SM2 OC Division...
12/18/14 04:06 PM
#16

This is yeoman 3rd, paul d. carr, 1972-74, steamed all but three months in portsmouth.

A lot of you guys had off base housing in Norfolk, and sometimes may have missed the Seattle's

Friday lunch (?). It was fantastic............

Salad Bar, Oyster Stew, Fried Oysters and Shrimp, broiled flounder, macaroni and cheese, etc.

Almost always the same, and always delicious.

Now that I am older it is time to confess...... Chief Shaumer put me on KP on our last,1974, Genoa, Italy liberty call. A lot of guys went to Switzerand, and had a great time. Chief Shaumer (sp?), was not all bad to me as I was made the Chief's KP boy. Not a bad job, and having made my own breakfast since I was in my teens, I cooked up some breakfasts' for the Chiefs. I even introduced them to the southern square eqq breakfast, i.e. cut out a hole in a white piece of bread, let it simmer in butter, then add the eqq, one flip and it was kinda like home.

My confession is while on KP for the Chief's I still had a lotta of boy in me as the Chief's had a bowl of hard boiled eggs in a refrigerator in their lounge. I would periodically sneak a unboiled egg in the bowl...... Never heard either way.....

but anyway, "A BIG THANKS TO THE COOKS ON THE SEATTLE", especially the Friday midday chow.

I hope all of you will have the chance to be with family this Christmas, and don't forget to read the birth of Christ prior to feed.

Paul Carr, 62, and Vegas odds of 72, are 50/50.
04/25/15 06:38 PM
#17

Vic,

Am I missing the Seattle ship at sea stories? I liked those.

Paul Carr
04/26/15 10:30 AM
#18

Paul, As for stories, we have a "Show and Tell" every reunion. We all bring memoribilia and pictures and tell our sea stories to each other. It is one of the most popular times at the reunion. Please come and bring your stories. Vic