USS Seattle (AOE-3) Veteran's Association


Ships Crews of 1969 - 2005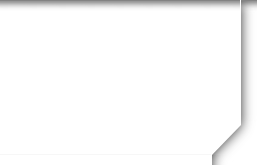 Message Forum
Welcome to the USS Seattle (AOE-3) Veteran's Association Message Forum.
The message forum is an ongoing dialogue between shipmates. There are no items, topics, subtopics, etc.
Forums work when people participate - so don't be bashful! Click the "Post Response" button to add your entry to the forum.
The forum is also a good place to post messages to share rides and or rooms for the reunion. This reduces the costs and our desire is it helps more shipmates attend the reunion. So if you would like to share a ride or room expenses just post it here in the forum ad othesrs can answer.
| | | |
| --- | --- | --- |
| | | |
03/09/14 11:23 AM
#11

The new USNS AOE's bear the same AOE class name and look similar to the Sacremento class AOE's but do not have near the same operational capability. Sort of like comparing 45 caliber pistol to a BB gun! The turnover of the new Supply AOE class to USNS did save Navy a ton of money but you usually get what you pay for and in this case we did.

The Supply class was built with more economical gas turnes which limited top speed to 26 vs 33 for Seattle. Supply class only has 5 mil gals of fule product vs 9 million gallons in Seattle. Ordnance storage is only 1800 tons vs 3000 tons in Seattle. FFV, gas, water and dry product storage were similarly reduced.

During turnover to MSC, the Supply class was further emasculated compared to Seattle. A number of rigs were decommissioned, all weapons systems were removed (Nat Sea Sparropw Missle, CIWS, 25 MM guns, AN/SLQ32, Decoy launches, Nixie) , CIC was essentially removed. Additional features removed or signifcantly reduced in scope to support a smaller civilian crew included leisure and community facilities, medical and dental doctors, barber shop, work shops, laboratories and test areas.

Obviously a total crew of 235 cannot do what a crew of 650 can do, particularly when civilians work union rules, overtime restrictions and rest periods, so the ability of the MSC ship to sustain long periods of replenishment ops is nil. Basically the new class is a one shot deal and then must rest.

Also important is the Navy lost a signifcantly ability for the United States to showcase commissioned US Navy ships forward presence. All Sacremento class ships and Supply class ships before turnover represented the Navy and US well overseas, usually hosting diplomatic events, providing volunteer charity work and interfacing with foreign military. Many a foreigner gained new appreciation for the US during such visits. The turnover to MSC also significantly degraded capability for humanitarian aide which takes all the things a large crew can provide and especially food, water, medical, engineering and boots on the ground.

Of course our navy is a shadow of its former self and programmed by the current administration to get even smaller so the need for logistics capability is similarly decreased.

But it was a wonderous thing to have served on Seattle as a Battle Group Logistics Coordinator (BGLC) with a great crew keeping her going for extended days, carriers lined up to port and CruDes lined up to starboard, rigs flying, helicopters landing every minute, Romeo going up and down as we fed them bullets beans and oil until they couldn't take any more!

Take pride in your service that you were once part of what is no more!

Craig Honour

Captain 90-93
03/09/14 01:04 PM
#12

Craig,

Great article. This exactly what I am looking for to add to my book.

Thanks,

Rich Toma

If anyone else has any other facts or info... please let me know so I can include it.
05/19/14 09:25 AM
#13

Paul Carr Asked that this message be posted:

I'm not sure I'm using the web site correctly, but I wanted to "thank" the cooks aboard the USS SEATTLE.

The food was excellent, I mean every meal was great. Of course my favorite was Friday as I was an onboard sailor while a lot of people may have left early on Friday when approved.

The Friday lunch the best I can remember was: broiled flounder, macaroni and cheese, fried shrimp, fried oysters, oyster stew, and fries. I learned to love oyster stew due our Friday lunch.

I will not make the Pensacola reunion. Health issues are getting worse; arthritis, diabetic, copd, and too much CNN.

For those that make the reunion and might enjoy a sidebar lunch one of the best wholesale seafood houses in the USA is in Pensacola. It is called Joe Patty's. Also a very reasonable priced seafood restaurant is The Original Point, Innerarity Point, Fl. It is stardboard turn before you get to the Perdido Key Bay bridge. Good seafood, and of all things. they have a mullet specialty dinner that is cheap and good. I would suggest Joe Patty's for a beach-side seafood boil, but only if there is time in the schedule. For stayovers: Potofino,Pensacola is not directly on the beach, (has a ramp to the beach)360degree ocean views and is somewhat reasonable in price, but has a lot of amenities and is fancy. The Perdido Sun on Perido Key is very reasonably priced, right on the beach but beware...... it is staked out by the LSU tigers. If you do decide to stay over, I would suggest anywhere on Perdido Key, Fl. Tom Nutt, your wife said she needs a week or two in the sandy beaches of the Panhandle of Florida. Prices are still down on the panhaFndle Tom...they have been trying to develop Marina Village, Freeport, Fl., since 2004, to no avail; 15minutes from public sandy whie beaches, but on a bayou with Marina and boatslips. ya'll have fun. Paul
05/20/14 09:23 AM
#14

during the 73 mid east crisis we generally cruised back and forthe just east of Cypris for 62 days.

paul, i'll pass that message about the beachs onto my wife, maybe i can get her interested.

as far as the uss detroit breaking down all the time it was because they didnt have our engineering dept headed by the beloved Andy Anderson.

quarter master tom
09/25/14 11:42 AM
#15

This may not be the right place to post this..but just wanted to say hello to all former members of the crew of the SEATTLE. Since I had the pleasure of being on her first crew ( just months short of being a plankowner ) I would like to say " YOUR WELCOME" to all of those who came aboard after 1973.

We broke her in....made her ready for your time aboard...if she broke down...you didn't have REAL food to eat...or...if you got extended overseas....IT IS NOT OUR FAULT! HAH HAH HAH!

We were extended every single time we left Norfolk....sometimes for 6 months !!!

But..seriously...while my time aboard ( March 1970-July 1973 ) was an AWESOME experience, I have to thank ALL of you as crew members when I was a civilian for YOUR service to the Navy and USA.

Kenn...Former SM2 OC Division...
12/18/14 04:06 PM
#16

This is yeoman 3rd, paul d. carr, 1972-74, steamed all but three months in portsmouth.

A lot of you guys had off base housing in Norfolk, and sometimes may have missed the Seattle's

Friday lunch (?). It was fantastic............

Salad Bar, Oyster Stew, Fried Oysters and Shrimp, broiled flounder, macaroni and cheese, etc.

Almost always the same, and always delicious.

Now that I am older it is time to confess...... Chief Shaumer put me on KP on our last,1974, Genoa, Italy liberty call. A lot of guys went to Switzerand, and had a great time. Chief Shaumer (sp?), was not all bad to me as I was made the Chief's KP boy. Not a bad job, and having made my own breakfast since I was in my teens, I cooked up some breakfasts' for the Chiefs. I even introduced them to the southern square eqq breakfast, i.e. cut out a hole in a white piece of bread, let it simmer in butter, then add the eqq, one flip and it was kinda like home.

My confession is while on KP for the Chief's I still had a lotta of boy in me as the Chief's had a bowl of hard boiled eggs in a refrigerator in their lounge. I would periodically sneak a unboiled egg in the bowl...... Never heard either way.....

but anyway, "A BIG THANKS TO THE COOKS ON THE SEATTLE", especially the Friday midday chow.

I hope all of you will have the chance to be with family this Christmas, and don't forget to read the birth of Christ prior to feed.

Paul Carr, 62, and Vegas odds of 72, are 50/50.
04/25/15 06:38 PM
#17

Vic,

Am I missing the Seattle ship at sea stories? I liked those.

Paul Carr
04/26/15 10:30 AM
#18

Paul, As for stories, we have a "Show and Tell" every reunion. We all bring memoribilia and pictures and tell our sea stories to each other. It is one of the most popular times at the reunion. Please come and bring your stories. Vic
07/03/15 07:17 PM
#19

Wishing all a safe and wonderful Independence Day Celebration! God Bless you and your family.

Here is a video "America The Beautiful" I think all will enjoy. It's a good watch.

https://www.youtube.com/watch?v=EmP9LvHgcaA&feature=youtu.be

Have a great day! God Bless America!

Andy Anderson, 1973-1975 - Engineer Officer

256-345-5711
07/04/15 08:42 AM
#20

Happy 4th of July to all shipmates and civilians! I have a story to tell but over time pieces of it have become obscured and I need help from all the USS Seattle group that might help fill in names and exact dates. My name is Lance Light and I was on mid watch in aft machinery space. I was on top watch with Mike Dobeck as my lower levelman and I think it was Bretzius on the throttles. I heard some yelling from the lower level and looked around the gauge board to see a geyser of oil from what I later learned was from a valve stem that had blown out. It was under the boiler that was off-line thank God so I told the throttleman to tell the bridge major fuel oil leak! OOD wanted me on the sound powered phones and the Captain tells me to fight the fire if it starts. My backside puckered up tighter than a gnats ass stretched over a rain barrel. General Quarters this is not a drill started as I gave the phones back and everyone but the BT topwatch and the throttleman started dumping AFFF in the bilge. It never started a fire but I don't know why. We had three feet of navy distillate in the bilge. By the way they battened the hatches on us. We knew they couldn't afford to risk the ship just for us. A BT and Fireman Dobeck saved us all that night by isolating the bad valve with a series of other valves. Mike Dobeck's name has been known to my two children since they can remember. Years ago he called the house ( I hadn't talked with him since the ship.) but I wasn't home. My daughter heard his name and said hey you're the guy that saved my dad. I think he was astounded. Senior Chief Thomas was our go to guy. He made the spaces run well and look good. If you know who was on watch with me submit a post or e-mail me.
07/05/15 03:41 PM
#21

First of all did you have BATTERIES for your sound powered headphones ??? But most important what years were you aboard the Seattle ??? I was A Gang and E-Division between 81and 85.... A Lot of S**** Happened during that time alone !!! The reunion (my First ) will be a blast for me ...By the way sorry about the OLD joke !
07/06/15 11:54 AM
#22

Hey James-my batteries were always low... okay, I'm sorry, too.

I was in A Gang and am a Plank Owner. As a Board member of the Seattle Veterans Association, we welcome you (and your family) to the seventh Official Reunion for the USS Seattle in Branson, Missouri. I have been to Branson several times this year (at my own expense) to help get our Reunion agenda set up. If you've never been to Branson, you will have a fresh new wonderful experience, as there are over 100 live stages going with family type entertainment every day. The best Titanic artifacts museum in America is in Branson. Amphibious "ducks" tour the streets and lakes of Branson. The original Outback Steakhouse is in Branson. There is outlet mall shopping, go carts, miniture golf, several golf courses, boating, fishing....TONS of stuff to do.

I urge you and your shipmates to get registered soon! I wanted this years reunion to be 2 days longer than normal due to the amount of activities available in Branson. I'm going 2 days early so I can do all the things I haven't done yet.

Most important to me, as a combat veteran, is that Branson honors all Veterans! Just 60 days ago we dedicated the Missouri State Vietnam Veterans Memorial, in Branson. Branson's Veterans Day celebration is 5 days long!

Please join us this year. Each year is better than the year before! Meeting up with former shipmates- one on one- is such a rewarding experience! I know the younger guys like to meet electronically, but there is NOTHING LIKE A FACE TO FACE MEETING! I have been able to re-establish longtime friendships.

See you soon!

Earl Boutell, EN3
07/06/15 09:13 PM
#23

Hi, James, I was on board from 82-85. A lot did happen. Do you remember cleaning the tanks? I had that "experience" and am looking for others who might have worked with me. Can't remember any names. It was early 85, I think. Can't make it to the reunion. Have a good time!
07/07/15 08:53 PM
#24

Hello Earl , Yes I will be at this years reunion thanks to Charlie and Stacie Rudd.... After 30 plus years they still remembered me...!!! See you all in 2 months.....Sincerely James (JimBob) Ebbe P.S. A advance Thank You for all efforts on this years Reunion....
07/07/15 08:59 PM
#25

Hey Gordan ,Sorry you can't be at the reunion...I was in A gang and E divsion so we may have crossed paths,but not sure... I currently live in N.J. ,my E-mail is james.ebbe@aol.com .maybe we can swap old sea tales ....
07/08/15 06:07 AM
#26

Greetings shipmates, I was on board from 1969 through 1970. I was a part of the pre-commissioning detail up in Seattle. I was in M division and I remember a chief, E-7, named Graham. I also remember a first class machinist mate named Tomlin. We went over to Seattle and got our first tattoos at Zeke's. The last thing my mother told me when I left Atlanta to go in the Navy was not to get a tattoo. Sadly, the first thing I did was get a tattoo. 46 years later it's still there, a bit faded but still there. Wondered if anybody remembered to Zeke's tattoo parlor. Robert (Bob) Bogart, M Div, MM3
08/25/15 09:51 AM
#27

Thank you for asking but NO golf either day. Thank you for your service. George Hastings
08/25/15 02:41 PM
#28

I hope to play on Tuesday! Have discount coupons for the course we are playing. Ken Stevens
10/28/15 08:56 PM
#29

Hi Shipmates of the USS Seattle,

I'm sending this message out to all who took part in the ALS ice bucket challenge in honor of Tom Filo.

Thank you, thank you, thank you from the bottom of my heart!

Tom got to see this before he passed away. It put a huge smile on his face...

I want to thank each and everyone of you but I do not have all your addresses. So please know what a wonderful thing you did for Tom.

He was very proud of his shipmates and his USS Seattle family.

Special thanks to John & Marian Cardillo, Earl& Frieda Boutell and Jim& Helene Dolente for makeing the trip for Toms funeral.

We gave him one heck of a send off.

From the deepest part of my heart and on behalf of Toms family, Thank You Again!

Terry Filo
10/28/15 08:57 PM
#30

Thank You to the USS Seattle Association for the beautiful floral arrangement for Toms funeral.

It was right up next to his casket.

Terry
01/01/16 08:47 PM
#31

Wishing Everyone A Healthy And Happy 2016 !
01/13/16 09:36 PM
#32

USS Seattle Reunion attenders,

Washington DC, August 3 - 7 2016

Vic and I have returned from Washington DC and the reunion is on and I believe we have a really exciting and fun filled agenda or itinerary planned for our 8th reunion in DC. As most of you know about DC the biggest problem was not which venues to select but which ones we could not select due to time.

We will be staying at the Westin hotel close to the Dulles airport, signup should be open in a couple of weeks. Since most of our tours will be in the DC are we will arrange to have bus service, pick us up and drop us off each day. Good news is almost al venues are free with just a few exceptions.

While in the DC area, Vic and I went to Arlington National Cemetery and discovered the USSSVA could request a wreath laying service during the reunion week. We completed the request and it was granted on the following Monday, there is a long story behind this we will tell at the reunion. Bottom line is, we will gather at the tomb of the unknown soldier and have the service for all USS Seattle sailors no longer with us.

David Holton is working on a Whitehouse, capital tour but the details are a little sketchy right now but we will be sending out some details a little later. I can say this, if you want to attend the Whitehouse and capital tours, we will have to have everyone fill out a security form, a spread sheet because we have a group. But remember, once this list is submitted and approved, it cannot be added to.

David Stein is working on another tour option, a day trip to Annapolis for a Navy Academy visit. Details of the visit will be announced once we firm things up.

As things progress we will be sending out updates and announcements. One thing to remember, if you want to go on the DC Capital and Whitehouse tours you MUST submit you information, including SS # well before the reunion, maybe as early as February 2016 for a security background search. Keep your eye on this space…
06/01/16 04:22 AM
#34


I have two completed forms for the Navy Yard tour. I seemed to have lost the contact information for sending the forms. Would someone please send me the info. Thank you.

Joe Loeb

jloeb3@verizon.net
06/01/16 06:29 PM
#35

SAY JEFF CONTACT

RICH TOMA, HE IS TAKING CARE OF THAT.