Spirit of Seattle
Please send photos to:
The Spirit of Seattle resides in all members of the USS Seattle (AOE-3) Veterans Association.
USSSVA would like to see people and locations where the Spirit of Seattle is seen.
So send in pictures of you wearing a USSSVA logo item to share your Spirit of Seattle.
This is for fun - so have fun with it - we will enjoy seeing where you are and who you have been seen with.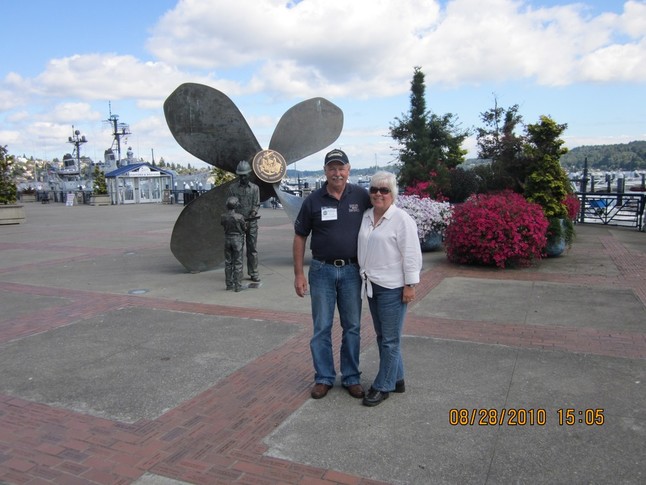 Bob and Deb Miller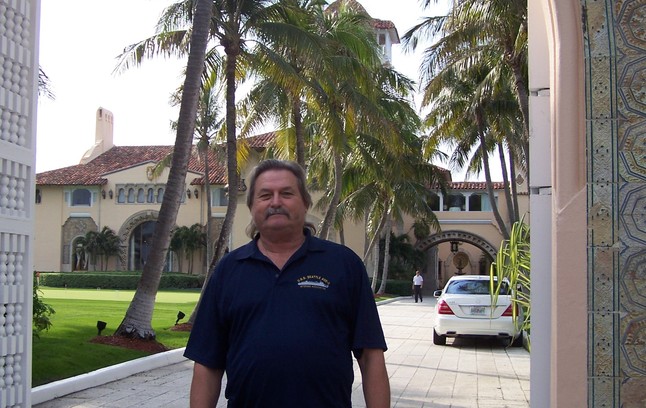 Rich Toma shows his Spirit of Seattle outside Mar-A-Lago,
Donald Trump
's Palm Beach Home.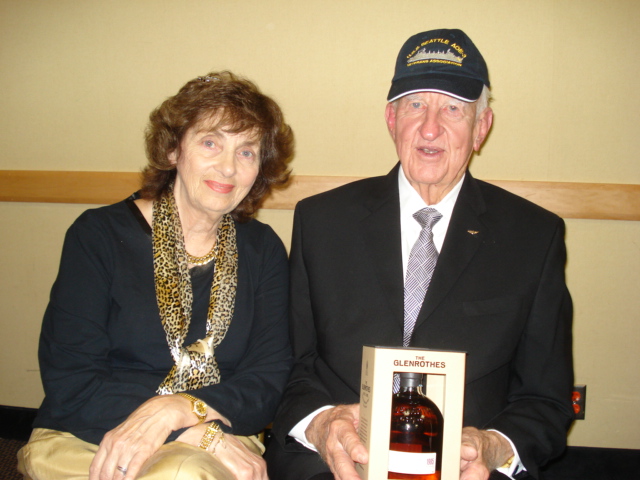 Doc Townsend showing the Spirit of Seattle with his favorite girl Marlyn on his Birthday. (The bottle of Scoch he is holding was a birthday gift from the USSSVA).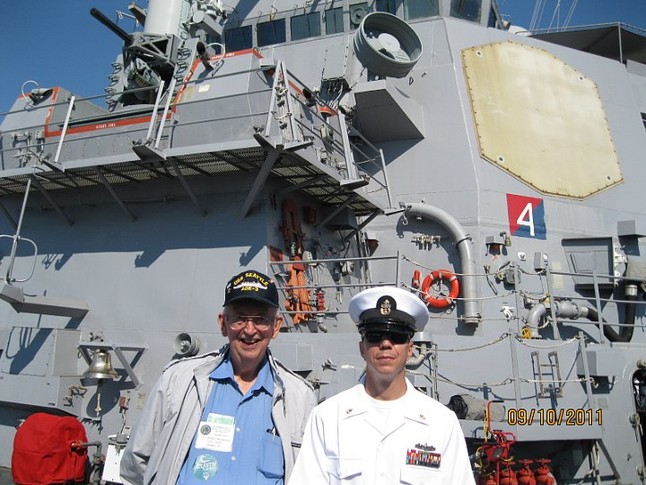 Andy Anderson shows Spirit of Seattle aboard USS Cole. Taken on board USS Cole DD 67 during the USS Seattle AOE-3 Reunion in Norfolk, VA September 2011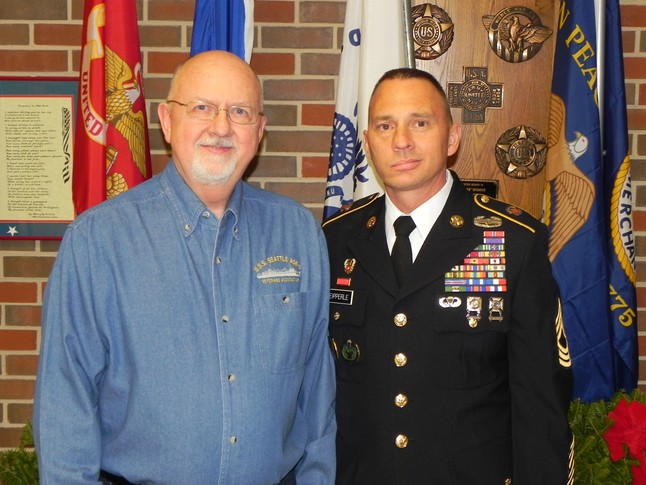 Vic Hellberg shows Spirit of Seattle with friend and war hero Todd Eipperle. Vic is the one wearing the new Seattle Denim shirt. Todd is the good looking guy on the right in his dress uniform. Please take note of the Bronze Star on Todd's uniform as he is a real hero.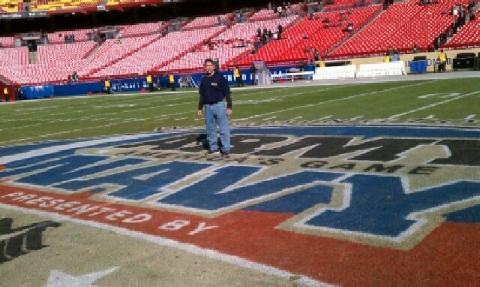 Jason Minnix shows spirit of Seattle at the Army Navy game field.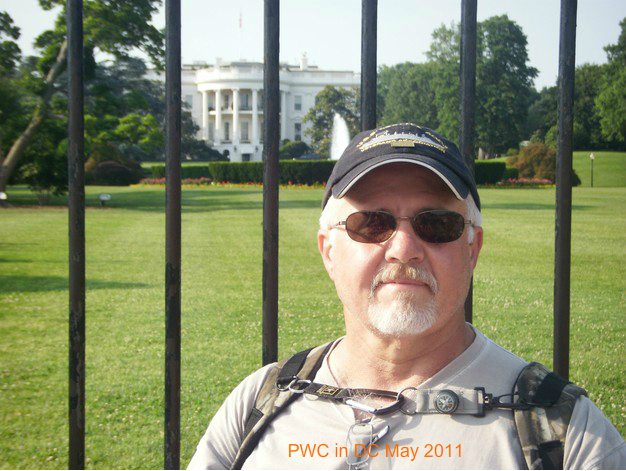 Phil Cunningham shows the Spirit of Seattle at the White House.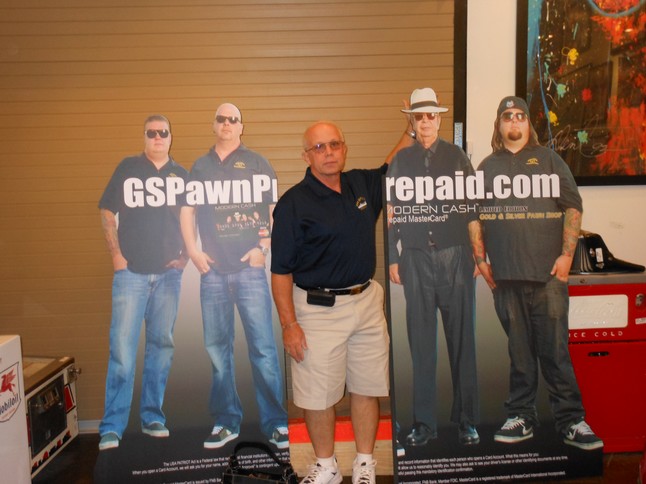 Bill Norris, Vice President USSSVA, shows his Spirit of Seattle with cardboard friends in
Las Vegas, NV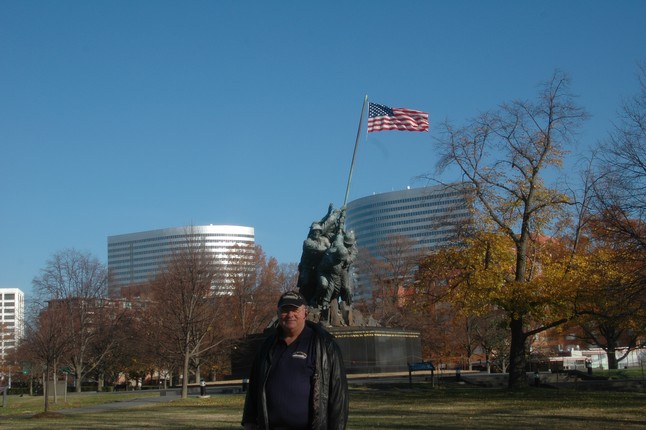 Ray Pierce, USSSVA Webmaster, shows the Spirit of Seattle at the USMC Monument in
Roslyn, VA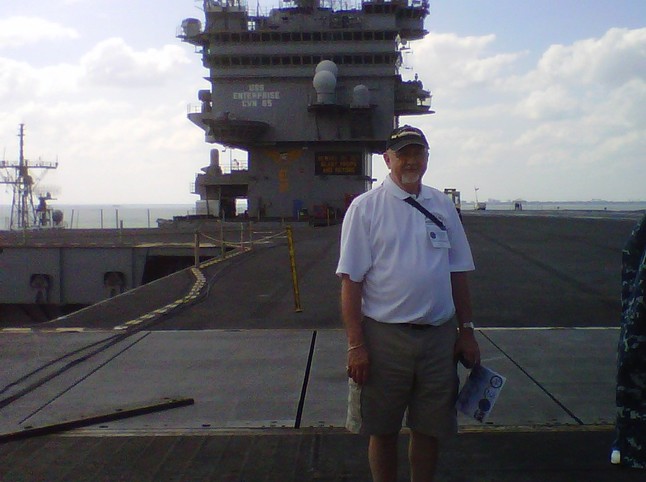 Vic Hellberg, President USSSVA, shows his Spirit of Seattle aboard the USS Enterprise
Norfolk, VA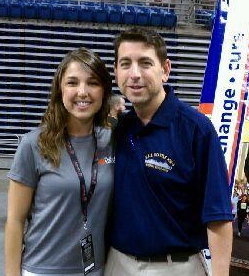 Jason Minnix shows the Spirit of Seattle with Robynne Trifiletti in
San Antonio, TX.
Jason is an ESPN sports announcer and a member of the USSSVA.
Robynne works at CCFA - Crohn's & Colitis Foundation of America Studied Communication studies at Texas Tech University. She lives in Houston, Texas and is from San Antonio, Texas.