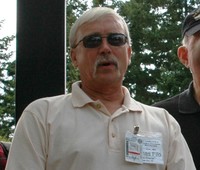 Shipmates,
It's with a heavy heart that I write this note. Our friend and Shipmate, Tom Filo (age 68) passed away today from ALS (Lou Gehrig's Disease.)
A finer friend and human you'll never find. He will be missed. Tom was a USS Seattle Plank Owner and Vietnam Veteran.
Around Christmas time last year he was diagnosed with ALS, and his disease was extremely aggressive. Services with full military honors will be
held in Marine City, Michigan on Sunday, October 18th. Donations should be made to ALS of Michigan.