US Navy Bios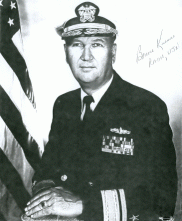 Rear Admiral Bruce Keener III
First Skipper USS Seattle (AOE-3)
Captain Marland W. Townsend
Second Skipper USS Seattle (AOE-3)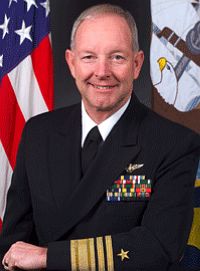 Vice Admiral Gerald L. Hoewing
United States Navy
Chief of Naval Personnel
Deputy Chief of Naval Operations
(Manpower, Personnel, Training & Education)

In January 1993 he assumed command of the fast combat logistics support ship USS Seattle (AOE 3), where he deployed to the Mediterranean in support of the USS Theodore Roosevelt Battle Group.
Vice Admiral Hoewing was the Keynote speaker at the decommissioning March 15, 2005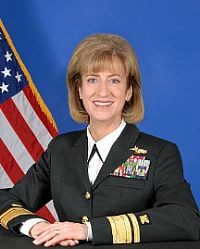 Rear Admiral Kathleen M. Dussault
Supply Corps, United States Navy
Director, Supply, Ordnance and Logistics Operations Division (OPNAV N41)
.

Dussault graduated from the University of Virginia in 1977 with a Bachelor of Arts in American Government, received her commission through Officer Candidate School in Newport, R.I., in November 1979, and graduated from Navy Supply Corps School in May 1980.

Dussault served as supply officer aboard USS Seattle (AOE-3) where she served as Afloat Logistics coordinator while deployed to the 5th Fleet operating area.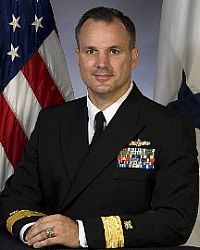 Rear Admiral Mark J. Belton
Director, Energy and Services Division, U. S. Forces, Iraq, CJ9


Belton graduated from the United States Naval Academy (USNA) in 1983. He holds a Master of Business Administration from Regis University, graduated from the United States Naval War College, College of Distance Education as well as the Advanced Joint Professional Military Education program at the Joint Forces Staff College. While on active duty he served as a division officer aboard USS Seattle (AOE 3), on the supply department staff at USNA and as supply department head aboard USS De Wert (FFG-45).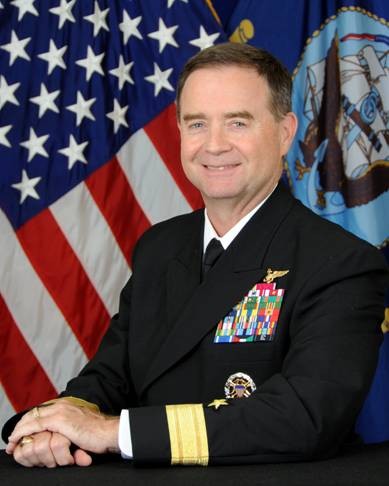 Rear Admiral (Select) Patrick D. Hall
Deputy Director for Operations, J3, Joint Staff

Rear Admiral (Select) Hall is a 1982 graduate of the University of Texas NROTC program and was designated a naval aviator in December 1983.

His operational sea assignments include service in Fighter Squadron 74, Fighter Squadron 11, and Fighter Squadron 102 flying the F-14A/B. He also served as executive officer of USS Dwight D. Eisenhower (CVN 69). Hall commanded an F/A-18C squadron, Strike Fighter Squadron 87, a fast combat support ship, USS Seattle (AOE 3), and a nuclear powered aircraft carrier, USS Abraham Lincoln (CVN 72).

Hall served ashore as an adversary instructor pilot with Fighter Squadron 43 and instructor pilot with Fighter Squadron 101. His first joint tour was as chief of staff, Standing Joint Forces Headquarters (SJFHQ), United States Joint Forces Command. In this position he deployed in support of hurricane Katrina, Combined Disaster Relief Center Pakistan and CJTF-76 in Afghanistan where he assisted in the stand up of a counter improvised explosive device (C-IED) headquarters staff. In February 2010 he reported to his current joint assignment as deputy director for Operations, J3, Joint Staff.

He earned a Master of Arts in National Security and Strategic Affairs from the U.S. Naval War College in 1996 and completed the Navy's nuclear power training program in 2002.

Hall has over 4000 flight hours in 7 different military aircraft and has logged over 900 carrier arrested landings. His personal awards include the Defense Superior Service Medal, two Legions of Merit, Bronze Star, two Defense Meritorious Service Medals, two Meritorious Service Medals, Air Medal with Combat V, six Strike Flight Awards, four Navy Commendation Medals two with Combat V, Navy Achievement Medal and several unit, service and campaign awards.



Updated: 13 September 2010
---