USS Seattle Veterans Association 12th Reunion
Opening of the USSSVA PSNM Exabit
In 2020, the USS Seattle AOE 3 Veterans Association will host our 12th reunion and second in Bremerton Washington, in Seattle Washington. In addition to our reunion, we will be in Bremerton, Washington, home of the construction of the USS Seattle we will be there for the opening of the first and only museum of the USS Seattle. Dates for the reunion will be Wednesday September 2nd – Sunday September 6th. I hope we will outdo our Washington reunion attendance of 100 people.
Seattle shipmates, as most of you know, I hope, the USSSVA (USS Seattle AOE 3 Veterans Association) is going to sponsor a new musume exhibit in the Bremerton, WA, PSNM (Puget Sound Naval Musume) next September in conjunction with our 12th reunion. Saturday will be the grand opening and we will have a dedication in the outdoor courtyard, and everyone is invited.
We have been collecting items from the USS Seattle shipmates and family, but still looking for more. You can go to the USSSVA website: http://www.ussseattleaoe-3.org/class_gallery.cfm?gallery_link_id=27537 and see what we have so far. If you have something from the USS Seattle, you would like to add to the collection please contact one of the following below.
If your interested attending the reunion in Bremerton in 2020 and be part of this historic event for the Seattle and her entire crew please go to the USSSVA website
Our plan is to tour Thursday and Friday some of the many attractions in the Seattle area and on Saturday take the bus and ferry to Bremerton Shipyard for the opening of the USS Seattle AOE 3 PSNM (Puget Sound Naval Musume). We are planning a short dedication at the musume then review the musume and the USS Seattle exhibit.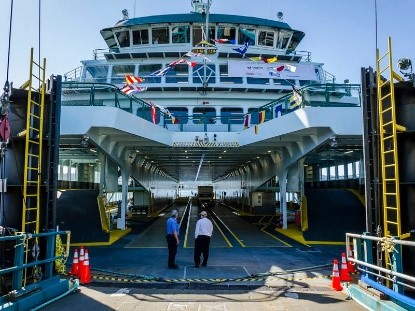 Afterwards we will return via the Seattle ferry to the Doubletree and prepare for the evening banquet.
Museum donations or loan items contacts:
Rich Toma – phone: 1-440-669-9615
email: richtoma16@yahoo.com
Bill Norris - phone: 1 281 785-6415
email: bnorris5248@gmail.com